Leo Advanced Technologies Ltd. Caritas Street 1, 32000 Bethlehem, Palestinian Autonomy, Via Israel . © 2016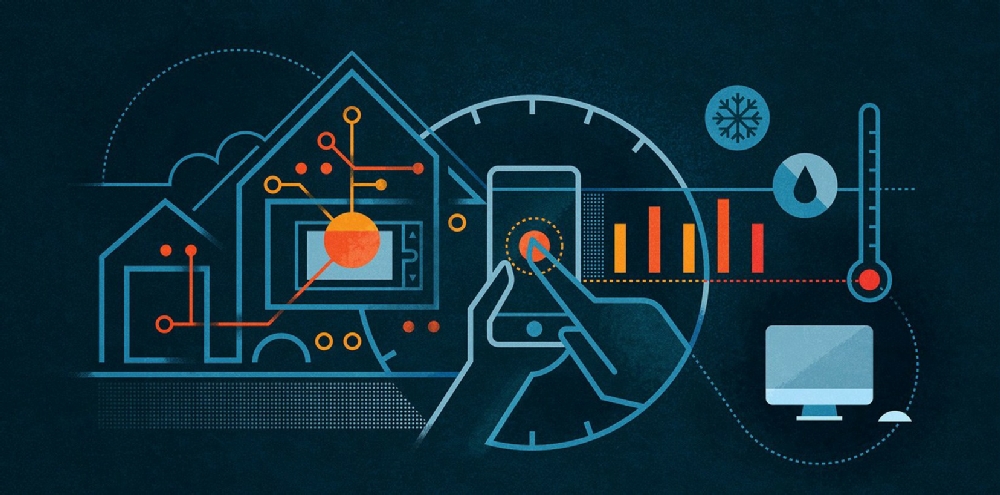 A smart home or building is a home or building, usually a new one, that is equipped with special struc­tured wiring to enable occupants to remotely control or program an array of automated home electron­ic devices by entering a single command. For example, a homeowner on vacation can use a smart phone to arm a home security system, control temperature gauges, switch appliances on or off, control lighting, program a home theater or entertainment system, and perform many other tasks.
The field of home automation is expanding rapidly as electronic technologies converge. The home net­work encompasses communications, entertainment, security, convenience, and information systems.
Benefits for
Owners & Investors
Increasing Comfort

Energy Saving and standby losses

Easy modification of electrical Installation

Increasing security & safety level

Ready for future technology
Benefits for
Planers & Architects
Standardized Technology

High flexibility in design and planing

Covering across different areas

Central control & energy management

Increased creativity for architectural solution

Broad range of products and services
Planing & Documentation
This is the most important part in a smart home automation project and this is exactly where we start our job! The exact and detailed planing of a project in cooperation with our client is the base of our successful work.
Functions
Lighting control including central switch, automatic dimming, Panic alarm, scene control, RGB LED and DALI light control
Heating and Air conditioning control
Shutters control including cantral and time & even dependent control
Coming Home and Leaving Home
Presence simulation
Integration of PV solar monitoring system
Visualization and remote access through iPhone or Andriod App
SIP and IP video Intercom integration
... and much more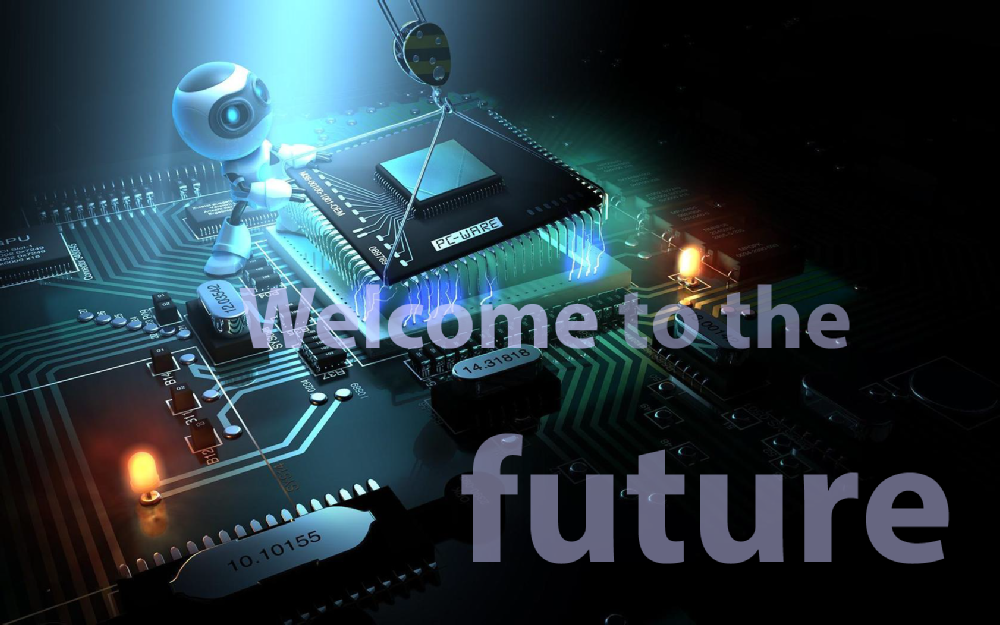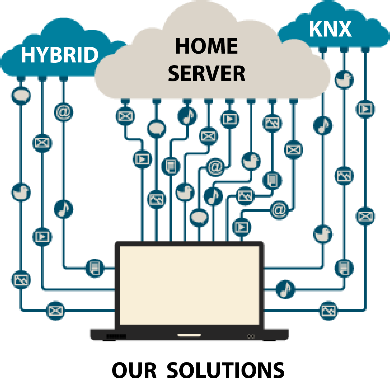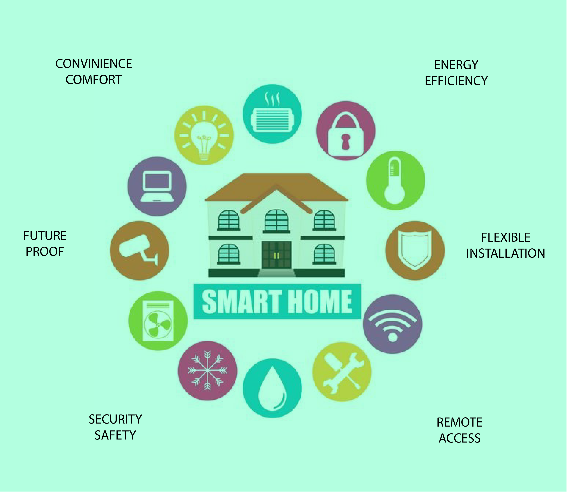 KNX S

ystem

Smart Home Server

Hybrid System
KNX automation networks are clear, simple, reliable and robust struc­tured home automation networks. In simple words, the KNX automation system network has the following main parts: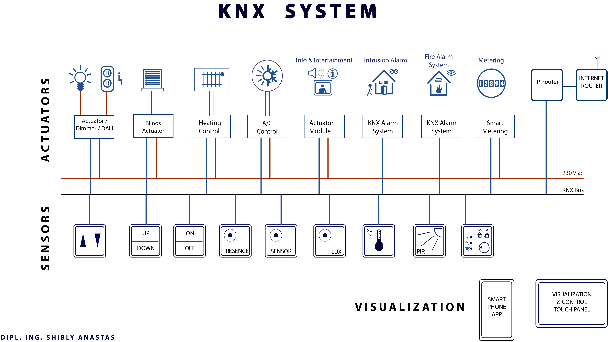 The actuators are switching elements (Relays,or semiconductor devices like Thyristor), for dimming or switching the lights, blinds, shutters, heating valves, Fan coils, and similar equipment.
The Sensors are signaling or physical parameter measuring devices, which send these signals and parameter to the actuators in order to act ac­cording to their program. Sensors include switches, push buttons, Temperature sensors, Temperature controller, Motion detectors, Presence detector and similar devices. Actuators and Sensors are connected together through the bus cable, which is a low voltage signal transmitting medium. The visualization and remote access de vices, such as IP R outer, Apps for smart phones and tables.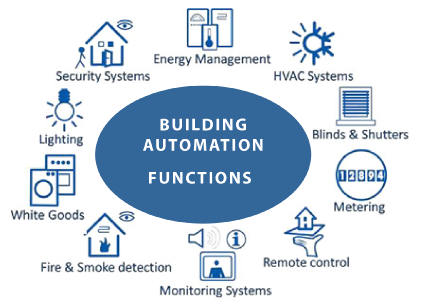 The server based system has the advantage of simplicity and some how lower cost in comparison to KNX system. A server based system comprises of the following parts:

is a combination of both the KNX and the server system. The main benefit of our hybrid system is that, it is designed in such a way that al­lows the electrician to use the same tube laying structure (star) as in the convention­al installation without deploying the KNX bus cable in the building! The system uses the advantages of both systems. So the KNX Bus will not be deployed in the whole building structure, but rather limited to the internal of the distribution board!
CONCLUSION
Depending on the needs and the structure of the building or house to be automated we will decide together with you as our customer, what is the most appropriate solution for you! Contact us and we will happy to hear from you!
What can KNX do for you, watch this video
Home Automation with Comexio Smart Home Server
COMEXIO Smart Home Server explained